The CCAA is back in business after the CNY! Now-
GET TO WORK PEOPLE! START CRANKING OUT THOSE REFERRALS!!!!
Don't they know there are people anxiously awaiting their children???
Here is a little about the matching room at CCAA: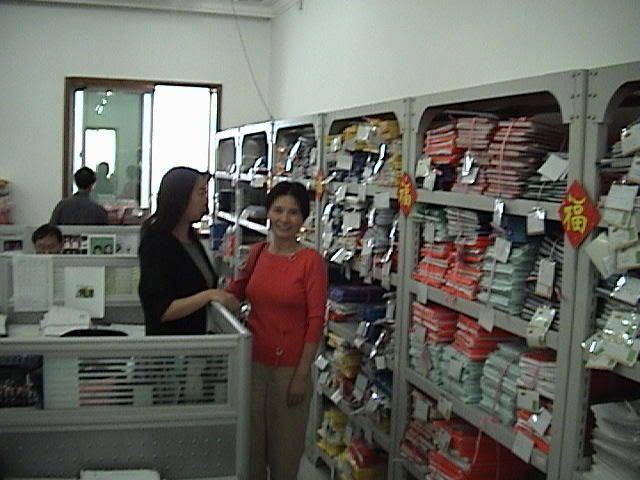 CCAA is separated into 6 distinct departments: Department 1, known as the Administration Department; Department 2, known as the Liaison Department; Department 3, the Document Review Department I, where all documents are thoroughly poured over and all data is placed in the CCAA database; Department 4, the Document Review Department II, known affectionately as the "Matching Room", where families are matched with orphan children; Department 5, the Archive Department, where all files from pre and post- adoption are archived; and Department 6, the Finance Department.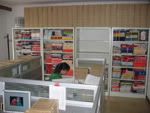 Many parents also envision a small room with limited staff in the "Matching Room". Actually, the room is quite vast with a staff of almost twenty workers. It is a very warm and inviting room and all the staff were quite gracious and extremely proud of their work. The task is, however, quite daunting when you see the volume of dossiers that they work with. Interestingly, they take their time being quite meticulous with every single file of the parents and the children to ensure a perfect match. And as is easily attested by virtually every parent who has adopted from China: they have
done just that.
When a dossier is sent in, it is grouped (color coded by agency), logged in (given a number based on month) and filed in cabinets (see photo at left) ....Rows and Rows and Rows...of cabinets. These dossiers are not currently being worked on.


After a time, (MONTHS!) when it's their turn they will be sent to the "Review Room". That is where they are thoroughly looked over and all those certified seals we had to get are checked for authentication. (If there are any problems with the dossier this is where they are dealt with.)

Once clear of the "Review Room", dossiers then make it into the "Matching Room" and are matched with a baby's dossier...now it is called a referral. After that it needs the director's signature, is mailed to your adoption agency and finally home to the new parents to review and accept!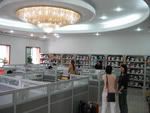 One of the file cabinets with family files. There are ROWS of file cabinets. Files are color coded by agency. The brown folders are full of children's profiles.