So after my garage sale I will be ready to buy my digital camera! I have been shopping around and can't decide which is best suited for me.
I am going to create a poll in the next post. So feel free to vote if you have some knowledge of these cameras.
If you want to leave me a comment about them please feel free!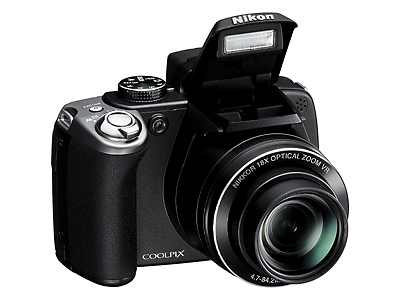 Here is what I am looking for. I want something that I can take portraits with so I don't have to take Mia to the photographer, I want to do it myself. I want pictures that I can blow up big to frame and hang on the wall. I want something versatile. I want something that isn't too burdensome to carry around. I want something that takes amazing pictures. I may be dreaming! LOL
I think I am trying to decide between the
Nikon Coolpix P80
(1st pic) which is a top of the line point and shoot camera and the
Nikon D60
(2nd pic) which is an SLR camera. But I don't really know. If you have any info on these two cameras or others that are really good leave me a comment!!! HELP!